Coastal Influences
Coastal Influences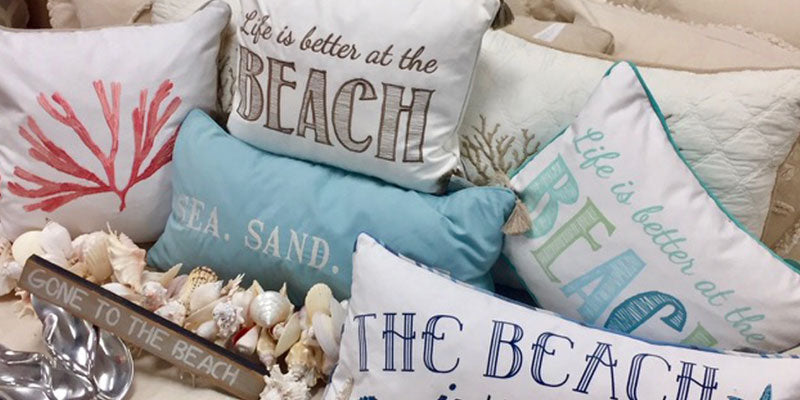 Almost all of us have collected shells, sand dollars, beach glass and coral as we walk along Naples' beautiful beaches.  These "treasures" find their way onto our bookshelves, cocktail tables and nightstands, reminding us of our time spent in paradise!  One look brings back memories with friends and family, and invokes the feel of the sand…the sound of the water…and the smell of the gentle Gulf breeze…  Using outdoor influences, collected treasures and memorable gifts or accessories in our indoor spaces is a great way to make a house a home, and is the inspiration behind the coastal influence trend currently sweeping the nation!
Want your friends who visited you here in Naples to always remember the special times you spent together here?  Want your grandkids to have a little piece of Naples…and of you…to take back home?  Want a piece of Naples for yourself that you can take back North to serve as a reminder and source of inspiration for your next trip back?  Coastal accessories, such as oversized shells, pillows with the look and feel of time spent at the beach, and decorative items such as sea turtle trinket boxes and dolphin centerpieces are a great way to accomplish all this AND give your home an inviting, warm and "collected" feeling! 
Suite Luxury's exclusive Naples Pier pillow designs—the Pier at Sunset, and the Pier in Moonlight--are a perfect example of how you can personalize your space with a stylish, limited edition piece of local coastal design! 
Another effective way of bringing a coastal influence into your home is simply by using the colors of the sand, water and sky on your walls and in your sheets, towels and bedding.
Decorative signs with fun or inspirational messages, whether on the wall, or used as individual hostess or place-setting gifts, will also invoke a coastal vibe, and remind your friends and guests to relax and enjoy!
No matter how you celebrate the beauty of Naples and the Gulf coast, Suite Luxury can help you bring it home in style!  Come in to our showroom and let us show you that whatever your style, whatever your mood…from traditional, to contemporary, to COASTAL…at Suite Luxury, we've got you covered!
Suite Luxury of Naples Admin