The Luxurious Case for Choosing Quality Bedding
The Luxurious Case for Choosing Quality Bedding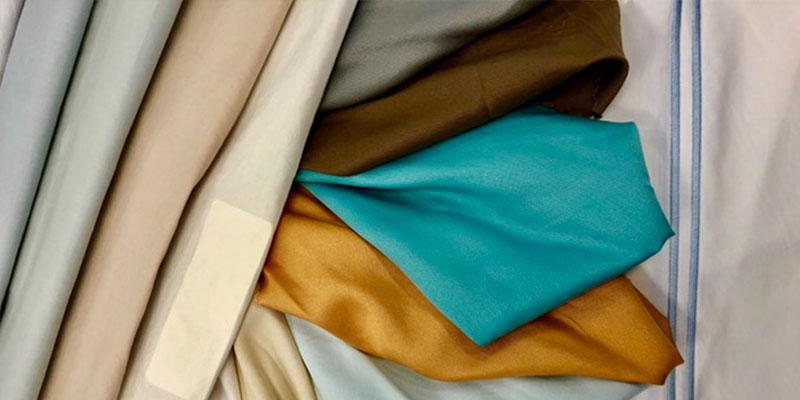 In today's economy, everyone is looking to save money whenever, and wherever, they can.  It's a simple fact of life:  you compromise in one area, to get exactly what you want in another.  So you may ask:  "why spend so much on "luxury linens", when I can buy sheets and bedding cheaper at one of the 'big box stores'?"  It's a valid question...with some very valid answers...
There's no place you spend more time every day than you do in bed.  In fact, the only items that touch your body more than your sheets and bedding are your clothes...and those you change on a daily basis!  Bottom line:  the feel of your sheets and pillowcases is a critical factor in getting the rest you need every day.  In order to get a quality night's sleep, your sheets, pillowcases and blankets need to be comfortable, durable, well made, and suited to your personal tastes. 
If you've ever slept on rough, scratchy sheets, you know exactly how they can affect your rest!  All sheets are not created equally...Egyptian cotton is the gold standard for sheets because of it's soft hand, and it's durability when cared for properly.  Bamboo sheeting is gaining in popularity for exactly the same reasons, especially with allergy and asthma sufferers.  But keep in mind, not all cotton is the same, and not all cotton is woven in a quality manner.  If your sheets start feeling rough and scratchy after the first wash, they'll only get worse over time...and you'll be replacing them in 6 months or less!  Quality sheets can easily last 8-10 years with the right care.  Ask yourself this question:  Have you purchased more than two sets of  "bargain" sheets in the last 8 years?  And more importantly, do you still have AND use them?
The most important question to ask yourself when purchasing sheets and bedding is:  "do I like how it feels?"  Thread count is NOT a valid measure of quality, but more of comfort, especially in a tropical climate!  Do you want to sleep under 1,020 threads per square inch with little air movement when it is 95 degrees outside?...or 400 threads per square inch that will breath and keep you cool and comfortable throughout the night?    Remember:  an 800 thread count sheet set that cost $59, that is pilling or has broken cotton fibers, and was only comfortable for the first couple of uses, AND that you no longer like, actually cost you about $30 each time you DID use them...not such a great deal!
How many times have you struggled to get your fitted sheet onto your mattress?  It's a common problem when dealing with "bargain" sheets!  Sizing and construction are the compromises made when you purchase lesser quality sheets.  Pockets on bargain fitted sheets are usually not deep enough to accommodate today's extra thick mattresses, and they typically do not have elastic all the way around the sheet to keep them from "flying up" on the side of the mattress, or coming completely off the corners!  Likewise, blankets may not be sized to keep both you and your sleeping partner from "stealing the covers" all night long.   Finally, do you pull your coverlet over to the side of the bed seen from the doorway because it doesn't really cover the bed completely?  Those are common sacrifices made when you compromise on the quality of your sheets and bedding! 
Suite Luxury can help you make the REALLY smart economic choice for your budget and situation!  With Southwest Florida's largest showroom and selection, we can show you how to save money, sleep in luxury, AND enjoy your sheets and bedding for YEARS TO COME!  (Come in and we'll show you the sheets WE still love to sleep on 10 years after purchasing them!!) 
Suite Luxury of Naples Admin